I'm so excited to finally be able to share the new site with all of you! Just in time for our 3rd birthday :D I've put in a brand spanking new shopping cart with some wonderful new features! The cart now has the ability to accept discount codes so my very first order of business today is to give you all a discount code ;) Use the code "tinyfig3" between now and Sept 1st to get 15% off your order before shipping!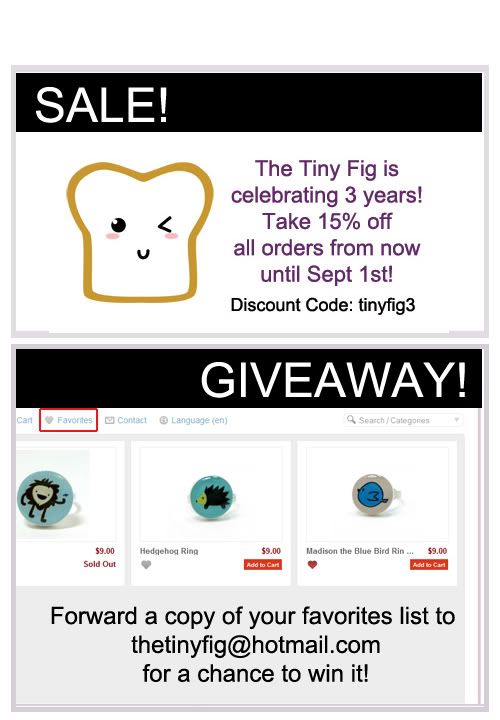 Another feature the new cart has is the ability to create a "favorites list"! You can email the list to yourself and to your friends ;) I loooooooooooove this! So I'm going to run a giveaway between now and Sept 15th! Just stop by my shop, click on the grey hearts (they turn red) to add items to your favorites list and send me (Connie) a copy of it at thetinyfig [at] hotmail.com
Rules:
1. Sending a favorites list to Connie at "
thetinyfig@hotmail.com
" is a mandatory.
2. Additional entries may be made by tweeting, posting to facebook, blogging, sending in fan photos, etc...
Leave a comment below this post for each one you do.